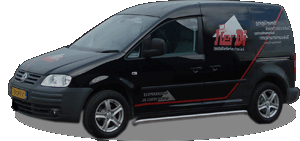 Who we are
Herdi is a young and dynamic company which specializes in the installation and production of machinery. We install a variety of products, like phone and data networks as well as security and fire alarm installations.

Besides building machines from scratch and adjusting electro technical installations in facilities we develop pallet assembly and pallet systems for a variety of products in the agrarian sector as well as for the industry. For example potatoes, unions but also sand and cattle food.
For everything which needs to be stacked, between 10 and 50 kg of weight, Herdi has a suitable solution.
Beside the mentioned activities we also do the complete automating of the operating system, like sorting lines, cleaning lines etc.
On the website you'll be guided through the various systems of Herdi. One of our representatives will be happy to visit you and explain how a Herdi system benefits your business.