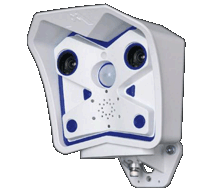 Security
Herdi is NCP certified. This means that the systems we deliver and install according the NCP standards/demands.
These days safety is a big part of the society, feeling save and secure in our own environment is very important but also that we feel at ease about where leave our belongings behind.
Herdi is able to help out by providing they security you would like to have that will give you a secure feeling.
Herdi's NCP certification means that we deliver/install and maintain the security installation. To keep the certification we are checked up on yearly and our systems are randomly checked out and tested to meet the strict standards of NCP. At the delivery of the alarm you will be handed out a certificate which ensure that the system also meets the standard of insurance companies.
We make sure your burglar gets seen!
As a standard our systems are delivered with a connection to Trigion central security control stations. They will inform you as soon as possible if an alarm goes off or if something has happened to the installation etc.
Our engineers all have their diplomas in security  and have a wealth of experience with the different security systems.
You can always contact us to get more information on our security work.