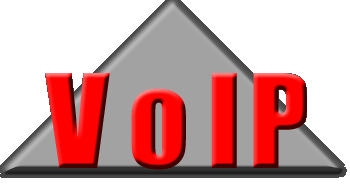 Voice over IP
Voice over IP (VoIP) is a form of communication with the telephone that is supplied via internet. The telephone installation that Herdi provides is well suited for this.
VoIP has a lot of benefits for companies. One of the most important benefits of course is that it save money, especially bigger companies or companies with multiple locations. The phone costs are noticeably lower compared to the use of a normal phone line.
Another advantage is that the phones are added to the data network which means that  will less cables to the installation and as an additional option to the phone you can choose to include Power over Ethernet(PoE). This means that the phones won't need an adapter cable, power is supplied via the network.
Besides the low costs of VoIP compared to the regular phone lines, the sound quality is also a big improvement!

So VoIP calls have a lot of advantages  but there are some things to keep in mind, this is where Herdi comes in handy. We will provide a clear and simple explanation of the system and the possibilities which apply to your situation.
Herdi is a specialist when it comes to telephone communication and can provide you with good honest advise on what we can do for you! So why wait with reducing company cost? Contact us now!